Welcome to my blog, it's wonderful to see you! I hope you're having a great day.
I began this blog to record and share my experiences as an iPhone photographer. My journey with iPhone Photography began not all that long ago really, it started to become a lot more important to me once I had a macro lens and could see the world up much closer. Since then (perhaps 12 months ago) I've photographed numerous things, all out of curiousity and my love for experimentation. I'm excited to begin a blog and start to share more of my experiences with you.
I also look forward to sharing about the iPhone apps I use and discover, poetry that I sometimes write to accompany my photographs, talking about the equipment I use, my muse which is nature and sharing my photos with a wider audience. I look forward to getting to know you and walking the journey together.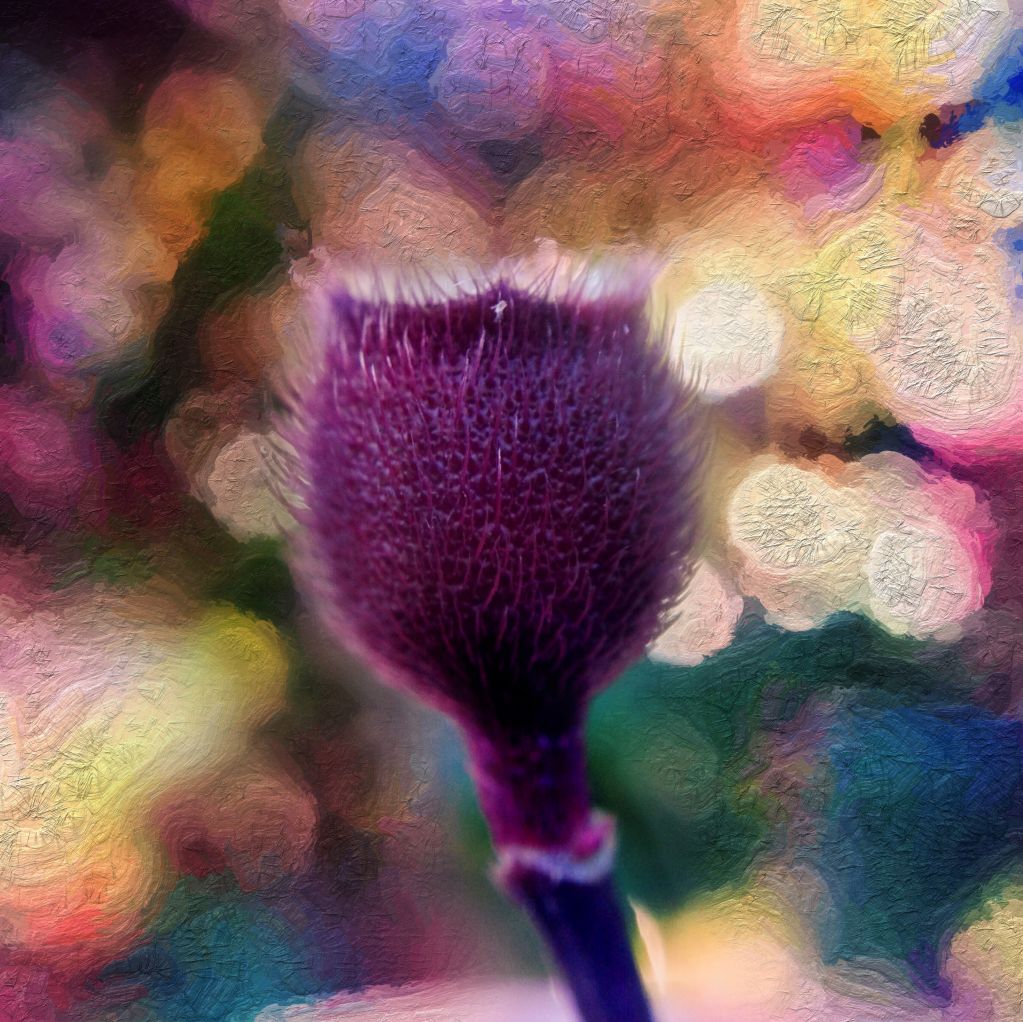 Tibouchina Bud with natural bokeh in background. Equipment used, iPhone 5,
Olloclip Macro 4-in-1 lens 10x, iPhone apps (Camera+, Filterstorm Neue, Glaze).
Shot in a neighbouring front garden, north east coast Australia.



It's our winter now, but the flowers are still blooming, we have some Autumn colours entering our field of vision, here and there, you see golds and tawny browns, and beautiful reds, mixed in with some still vibrant violets, pinks, blues and yellows that seem to be left over from the late Summer and continuing warm weather we've had so far. The skies are blue, and then it rains, we are having extremes, lots of thunderstorms mixed with hot and cold weather, so one really doesn't know from one minute to the next what the weather will be like, it's incredibly changeable. I am enjoying watching the gardens as the seasons change, this is my first year of truly absorbing what's going on around me and it's really interesting to note that a lot of the bugs and beetles, caterpillars and butterflies that were everywhere, are now more sparse and difficult to find, it seems they have been replaced with your common garden variety of fly. Still, I'm keeping on the lookout for anything new and if I find it, you can be sure I'll be sharing it with you here.
This is what is so exciting, I am almost 50 and am still seeing something new each time I go out. Today I noticed what looked like insect spit, and I also saw some gorgeous drops of water on red velvety leaves, I couldn't get a photo of this, as the light was too poor. I'll go back again another day and revisit that garden to see if it's possible to photograph that beautiful image so I can share it with you.
I had the privilege today also of meeting two of the people in my neighbourhood, a lovely gentleman and nice lady who were slightly curious as to what I was doing in their bushes, I often find myself reassuring people that it's fine, I'm just photographing bugs. I've had various reactions, some think I'm suffering from a mental disorder, others (like my new friends today) began searching for bugs to help me and wanted to see my photos, and still others have thought I must be physically ill, as they've seen me all bent over or curled up in a ball on the grass, and apparently I must look like I am in the throws of a hangover or something, everyone's being very understanding though, and perhaps it's a good thing (the curiousity) as I get to meet people I would never normally meet, even though I've lived in this street for almost 20 years, I know barely a soul, but I think that's all about to change! So don't be a stranger, stop and say hello! Please feel free to share my blog and journals on your favourite form of social media.
aloha from Karin x
Art Gallery & Print Shop
EyeEm Photography Gallery
Instagram Photography Gallery
Facebook
Twitter